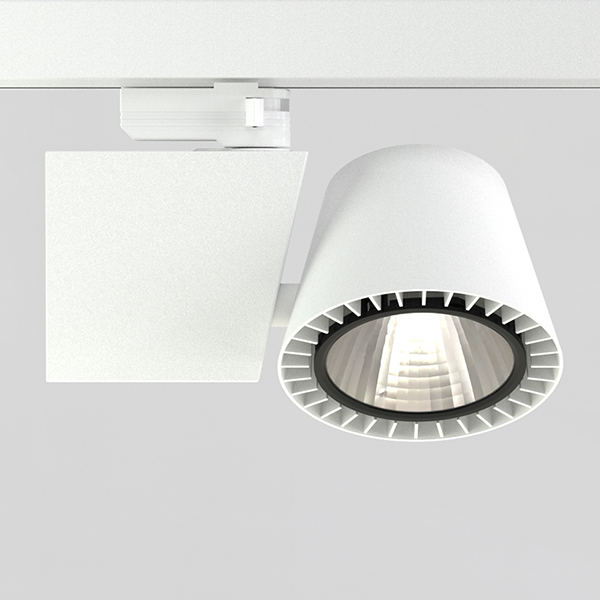 Eclipse R COB 3000
Indoor LED track light with incorporated electronic gear and Chip on board accompanied by high quality reflectors with different beam spreads.
Lamp housing of die-cast aluminium for optimal cooling, long lifetime and low weight. Designed with a black front ring for a modern, sleek look.
Colours: White, black and grey.